JoeNews

My Favorite Web Sites
New York Times
Washington Post
BBC
Boston Globe
NPR
Salon
PBS
BartCop

JoeNews.com
"Joe News is good news" Since 1995
-------------BREAKING NEWS------------------
February 28,1997 9:45 AM
MANY LIVES PUT IN DANGER. At 9:15 AM the Los Angeles Police department was notified when a passer buyer flagged down a passing patrol car. Within the next ten minutes all available units where rushing towards the bank. Two unknown men with heavily armed rifles have broken into the LA County Bank of America. Currently Police cars and helicopters from all over the area are rushing into the bank area. According to early news reports the gunmen where firing close to ten rounds per second at everything in sight. Police officers where forced to temporarily take cover in doorways.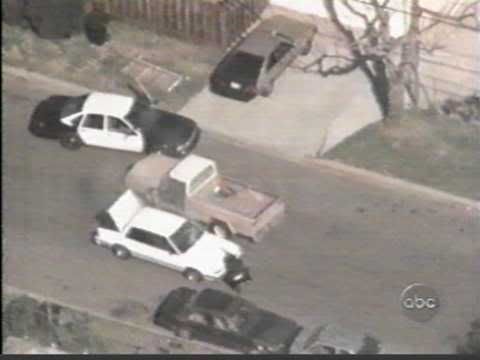 -----------NEW UPDATES----------------

10:15 AM

SO FAR ONLY THE BANK ROBBERS Larry Eugene Phillips, Jr. and Emil Dechebal Matasareanu HAVE BEEN CONFIRMED DEAD. The names of the two men have just been released by the FBI. Sources within the bank report that they took there own lives in a blaze of gunfire.

10:30 AM

Several police officers and by standards where wounded in the gunfight. They have been taken to the hospital where they are currently being treated. Photos of the two bank robbers have now been released.
Larry Eugene Phillips, Jr. (left) and Emil Dechebal Matasareanu (right)
According to current reports from CNN the two robbers ingested Phenobarbital which is a barbiturate muscle relaxant. The medication most likely belonged to Matasareanu because he was an epileptic and the medication was used for anti-seizure medication. They may have taken it for its physically calming side-effects. Ten bystanders where present during the robbery and thirty two bank tellers. The guns which where used for the robbery have been recovered. Ak-47's where used for the shooting inside the bank and after being mortally wounded Phillips murdered himself with a Beretta Model 92. -------------------------Last Weeks News recap--------- Sunday February 23rd 1997 A large fire occurred on the space station Mir endangering the lives of the astronauts currently onboard.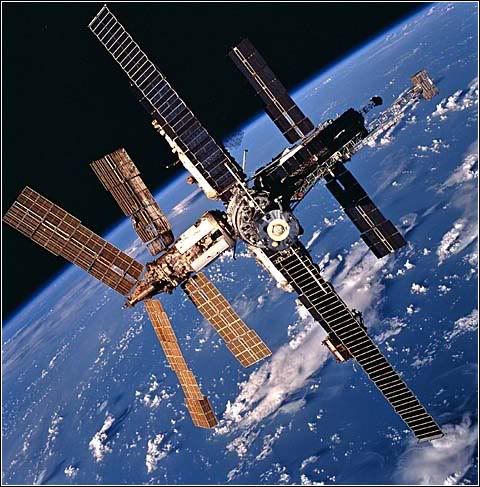 Saturday February 22nd 1997 Scientists in Scotland announced that an adult sheep named dolly has been successfully cloned and was born in July 1996. Wednesday February 19th 1997 Deng Xiaoping the former general secretary of the communist party has died. He was 93. In the 1970's he was known for reforms in the chinese economy and opening China up to international trade for the first time since before the cultural revolution.